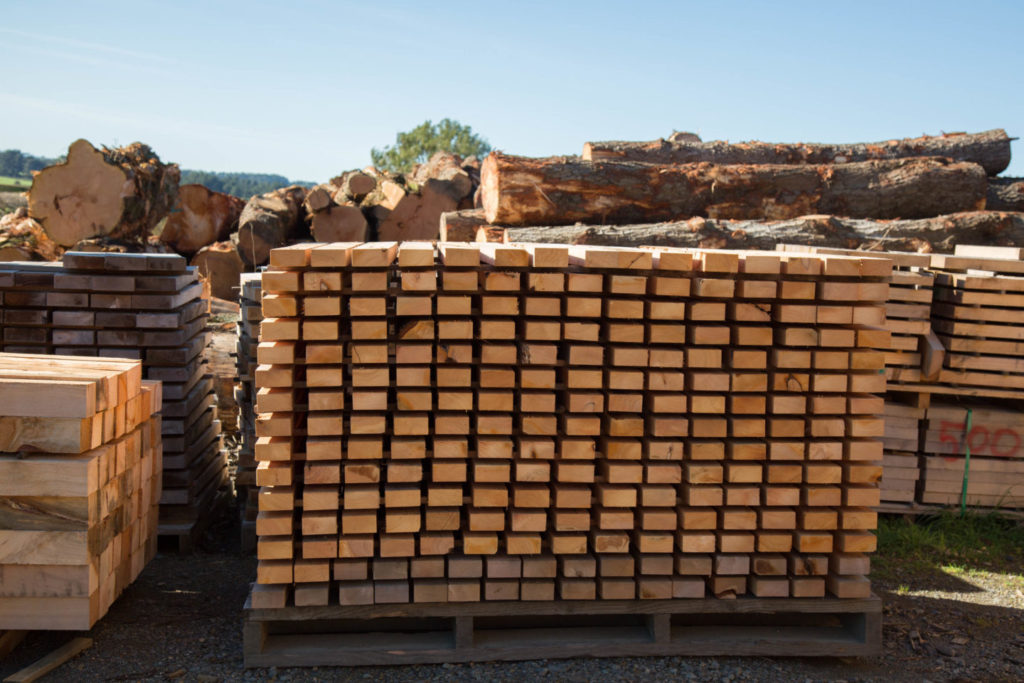 The heartwood is an even light brown to chestnut brown in colour, the sapwood is creamy white.
Radiata is a versatile and readily available timber.
Radiata is grown commercially in New Zealand as a plantation farmed species.
Grades range from clean to #1 as it is used for joinery, as well as boxing, construction, decking, fencing, mouldings and weatherboard
We treat our Radiata with H3.2 and H5.
Profiles
Weatherboard 150×25, 200×25, 230×25 – Rusticated, Bevel Back, Dressed All Round, Bull Nose, Ship Lap, Vertical Shiplap. Click to view Cladding and Fascia Profiles. DAR, RS or B/S Face.
Decking Grip Tread – GTD 100×25, 100×40, 150×40 – #1. 100×40 -Clean
Grooved Batten 50×25, 75×25, 100×25 – Dressed Back with Grooves – Dressing grade or Clean DAR, RS or BS Face
Grooved Board 150×25, 200×25, – Dressed Back and Edges with Grooves in face. Dressing Grade or Clean.
Cavity Battens 50×25 #1. DAR with Grooves
Grating H4 – 50×40 RS or DAR
T & G Rougher Header – H4 200×50
Landscape
Boxing Timber 100×25, 50×50, 75×25, 150×25, 200×25, 250×25, 300×25, 100×50, 150×50, 200×50, 250×50, 300×50,
Timber
We cut to order. Bandsaw, Rough Sawn or Dressed Finish
Beams
Posts
Framing
Fencing – Palings include CTL – 50×25, 75×25, 100×25, 150×25 Lengths – .900, 1.2, 1.5 & 1.8